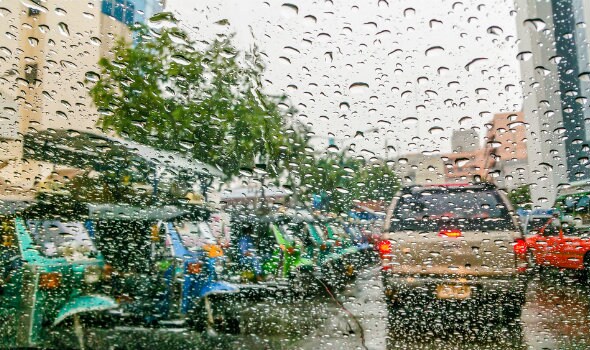 April showers don't only bring May flowers, they also bring hazardous driving conditions. When the skies open up and the rain starts pouring down, roads begin to get slippery. Some studies show that rain actually causes more accidents than snow does, which is why our Fort Wayne area Ford dealership is here to provide drivers with some tips on how to handle driving in the rain.
One way to stay safe in wet driving conditions is to drive slowly and take your time. When the rain is coming down and cars are kicking up water, visibility is reduced. When driving slower than usual, drivers will have the ability to react faster and give themselves enough time to brake.
Fort Wayne Area Ford Shoppers Can Safely Weather the Storm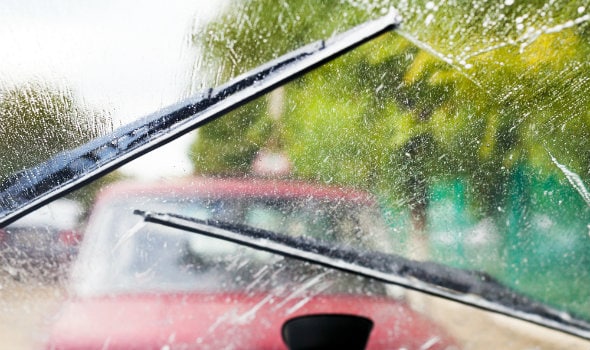 "Speed limits are set for ideal conditions, and since driving in the rain isn't ideal, drivers need to adjust their speed and brake sooner," says Scott Marshall, director of training for Young Drivers of Canada.
Not only does slowing down help drivers stay safe in the rain, but so does having healthy and working wiper blades. It is extremely important for drivers to make sure their wiper blades clear their windshield properly being that an obstructed view is very dangerous. Fort Wayne area drivers can stop by our Ford service department to make sure they have the correct wiper blades so that they can ensure they will be seeing clearly when the rain hits.
Avoiding standing water and puddles is very important, as these puddles could cause the vehicle to hydroplane. If your vehicle begins to hydroplane, don't panic and simply ease off the gas, then ease on the brakes, and attempt to steer towards a spot with less water. It is also important to make sure your tires are not worn down so it can grip the road.
There are many ways to stay safe while driving in the rain, so to learn some more tips feel free to contact Statewide Lincoln Ford by calling us at (800) 262-3866.