With graduation upon us, it is time for these young adults to take the next step in their lifelong journey. Going through years of school isn't easy, so when it is accomplished, it should be rewarded. Some parents take their kids out to dinner, some give them some cash, but others want to make sure their children are safe on the roads, so they get them a new car. Luckily for parents, our Delphos OH area Ford dealership is home to some of the best new and used cars for teens, as they are not only safe, but they are very affordable.
Unfortunately, the majority of motor vehicle crashes are the leading cause of death for 14- to -18 year-olds. According to the National Highway Traffic Safety Administration, almost half of the teens involved in a crash die. ConsumerReports.com has made a list of cars that are suitable for teens being that they meet their stringent standards for test performance, reliability, and safety.
Delphos OH Area Teens Can Drive Their Ford With Peace of Mind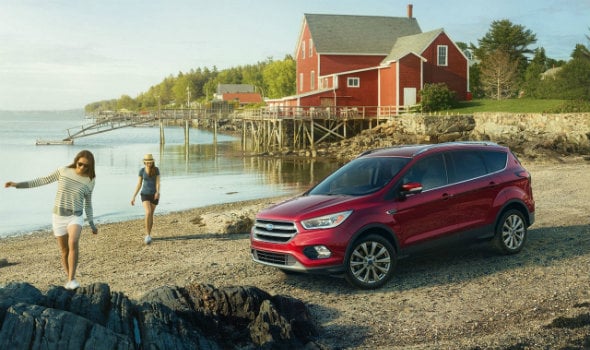 Available for under $23,000, the 2017 Ford Fusion may be the perfect fit for Delphos OH area newly graduated teens. Not only is the 2017 Fusion a great and affordable price, but it is also full of style, performance, and safety. Coming standard with front airbags, traction control, stability control, and much more, drivers will be able to get from Point A to Point B with ease. Receiving an IIHS Top Safety Pick, as well as a NHTSA Overall Crash rating of five-stars, this sedan is sure to keep drivers safe.
While the 2017 Ford Fusion is a great choice for teen drivers, so is the 2017 Ford Edge and 2017 Ford Escape. Both of these impressive models are available for under $30,000, especially the Ford Escape, which can go for as little as under $24,000. Each of these Ford models give drivers confidence behind the wheel for many reasons. Not only do these models look good and make heads turn, but both the 2017 Edge and 2017 Escape have received a five-star overall NHTSA safety rating.
To learn more about each of these affordable and safe Ford models, and why they are such a great graduation gift, please reach out and contact Statewide Ford Lincoln. Call us at (800) 262-3866 and we'll be more than happy to help!