Winter has finally arrived! While this cold weather has its wonderful moments, it might not be so wonderful on your car. Once you start seeing frost on your vehicle, it's time to start preparing for the long season ahead. We encourage drivers to perform and inspect certain items on your Ford model so you prevent any issues in the future when the weather is freezing! Our Ford service center provided recommendations on what services those in Van Wert should have performed on their model.
Inspect Tires
When it get's colder, your tires will decrease in PSI. You want to ensure they are not getting too low which can lead to a flat tire. Moreover, you want the tires to have the proper amount of tread. Traction is critical when driving over roads that are slippery, icy, or have snow on them. You can perform the traditional "Abe Lincoln" test where you insert a penny inside a tread line on the tire with Lincoln head-first. If you do not see Abe Lincoln's head, the tread is fine; on the other hand, if you can see his head, you need new tires. We can confirm if this is the case, as well as replace any tires that are in poor condition.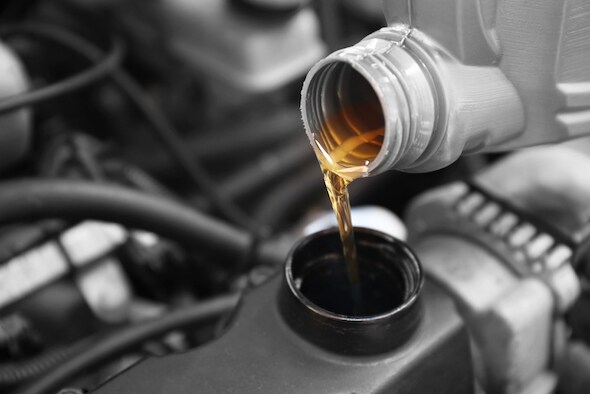 For the harsh Ohio winters, we encourage drivers to consider snow tires. Ohio can be found in below freezing temperatures quite often. Regular tires's rubber compound will harden due to the extreme cold, decreasing the tire's ability to grip the road. Winter tires use special compounds to resist hardening.
Check Windshield Wipers
When the snow is falling, you want to keep those sightlines clear! That means your windshield wipers are going to be doing a lot of work. Before the snow starts hitting the ground, have one of our expert technicians inspect their current state. It's extremely important to have this replaced if needed because this can create a dangerous situation on the road if your sightlines are not clear.
Replace Lights If Needed
Sometimes, we learn there is an issue with our headlights, taillights, and brakes lights from police officers who give us the heads up! While you can individually check your lights, you will need a friend to help you find out the condition of your brake lights. Turn on and park your car and walk around to view the taillights and headlights. Inspect them carefully to see if any of these parts are beginning to fade. If you bring your vehicle into our service center, we'll check all these lights out properly and replace any bulbs that appear to be low wattage or dim!

Oil Change
An oil change is not so much seasonal habit, but it is a good habit to perform it as often as needed! Oil is what your car requires to lubricate all the moving parts underneath the hood. Without it or if you are using dirty oil, you are allowing the chance for the engine to seize up or ruin important systems in the car. Come down to Statewide Ford where we can quickly get your oil changed. Moreover, Van Wert clients can take advantage of our Ford service specials!
Update Emergency Kit
Besides from getting your Ford vehicle prepared for the weather, you also want to be prepared for what Mother Nature might bring. If you don't have one already, prepare an emergency kit and leave it in your car. Some items you can have in it, but are not limited to:
Blanket
Bandaids and gauze
Antibiotic ointment
Flashlights
Water
Nonperishable food
If you are a pet owner and take them with you a lot, it would be wise to have some goods for them such as food and water bowl.
We want you to be safe, healthy, and happy this winter. When you want us to examine your vehicle so it's ready for the upcoming season, contact us at (855) 430-6924. We serve Van Wert, Delphos, and Lima area customers!