If you want to change your oil but find yourself in the DIY mood, we won't stop you! This Delphos area service center believes an oil change is the best car maintenance procedure you can do for your Ford or Lincoln! Changing your oil when it's needed will allow the car to stay on the road much longer while preventing major damage to the engine. We'll give you a step-by-step guide to changing your oil.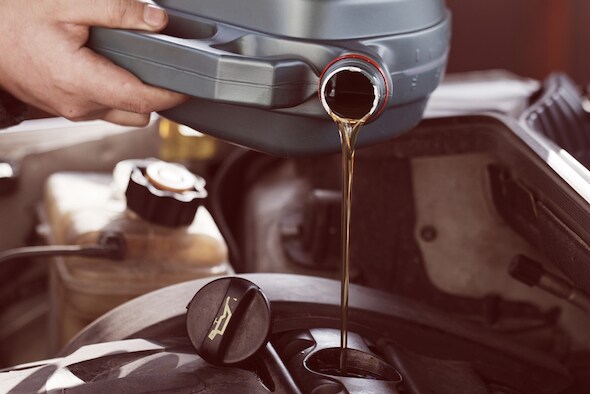 What you will need: Safety glasses, engine's oil pan, and your owner's manual guide to know what oil to use and where to locate parts of the engine.
1. Park your vehicle on a leveled surface with engine off. If needed, raise the front of the vehicle on a ramp or by jacking it up.
2. Open the hood and locate the engine oil dipstick.
3. Find the oil drain plug and unscrew it with a wrench or 6-pt socket.
4. Allow the oil to flow out into the pan (WARNING: OIL MAY BE HOT).

5. Clean off the oil pan threads. Afterwards, clean the oil drain plug with a rag and inspect whether it needs replacing. If you need a new drain plug, our Delphos area car maintenance parts center can help you find the right piece for your vehicle!
6. Reinstall the oil drain plug once the oil has stopped draining.
7. Find the oil filter and position the oil pan to catch any remaining residual.
8. Loosen oil filter/filter cap with an oil filter wrench to allow the oil to drain from the filter.
9. Place a light coating of new oil on the gasket of the new filter so it will install smoothly.
10. Fill your car with the right amount of oil.
11. Start your car for at least 30 seconds and check the vehicle for any oil leaks. If there isn't any oil dripping, lower the vehicle (if needed).
12. Use the oil dipstick to inspect the oil level, adding more if needed.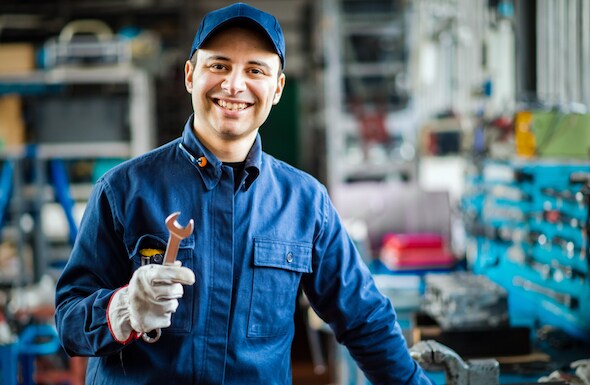 When To Visit Our Delphos Area Car Maintenance Center
If you do not feel comfortable changing your vehicle's oil, our certified mechanics are available to perform this job for you! In addition, we provide great specials and wide-ranging hours for our your service needs! Please contact us at (419) 238-0125 to schedule an appointment.