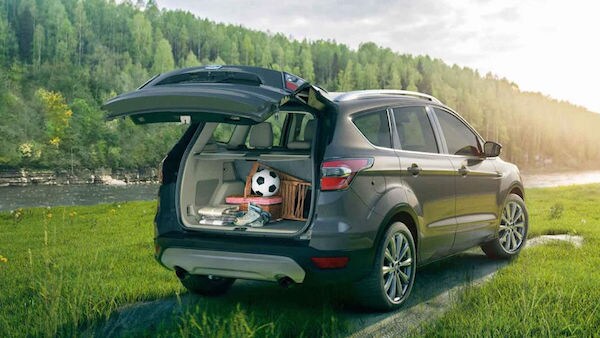 Now that spring is here, you're probably hoping to get out in your vehicle and take a long road trip with your family or outdoor equipment packed in the back. However, you'll need to make sure your cargo and passenger space is clutter-free and empty, and that your vehicle is overall prepared to make such a journey. It's time for spring cleaning your Ford, and our Ford dealership near Lima has just the tips for you to prepare yourself!
Clean Your Ford Exterior
Before you tackle the inside of your Ford, you'll want to make sure everything is in tip-top shape on the outside. This includes using dedicated auto wash products and surface specific materials to scrub your exterior--just be sure to wash in horizontal or vertical motions over circular motions to avoid scratches!
Vacuum the Interior
Inside your vehicle, be sure to de-clutter your backseats and vacuum them to get rid of excess dirt and grime. You can also vacuum your carpets to unearth some of the loose debris hiding on your floors.
Clean the Interior
Once you've gone over your interior with a vacuum, to really deep clean the upholstery you can use a mild all-purpose auto interior cleaner for leather, and a mild fabric cleaner for cloth, and scrub the seats with a soft-bristled brush.
Check Your Brakes
One of the most important things you can do for your car before taking it on a long car ride is to make sure all of its routine maintenance has been performed. There's nothing worse than setting off on an exciting trip only to discover your brakes aren't performing well. Use our Lima area dealership's Ford parts and service coupons for convenient service for less when you need it!
Change Your Oil
Before you pack on the miles for your trip, make sure you haven't already surpassed the recommended mileage for an oil change. We recommend you change it about every 5,000 miles.
There are many more routine maintenance checks that your Ford may need. Our expert technicians at our dealership are here to help you with whatever auto repair you need before you head out on the road because we want to keep our customers happy and safe. For more tips and information on spring cleaning your Ford and prepping for long car rides, contact us at Statewide Ford today!