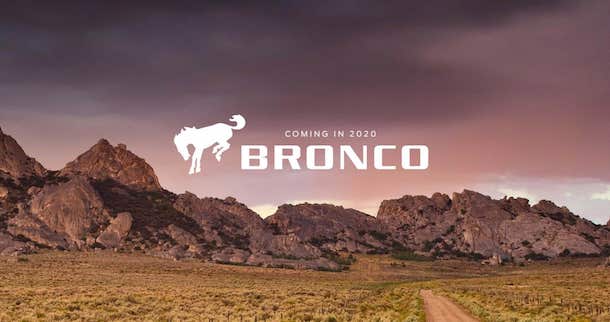 After ending production in 1996, the legendary Ford Bronco is making a bold return for the 2020 model year. This iconic SUV was one of the world's leading 4x4 vehicles for three decades, finally back after a 24-year hiatus to reclaim the title of "off-road king." The new generation Bronco boasts the latest advanced technology features as well as a bold new look, all while remaining true to its original rugged roots.
While our Lima area Ford dealership anticipates the Bronco's arrival, we are here to share the details we know so far of this updated model.
New 2020 Ford Bronco Features
The 2020 Ford Bronco will be powered by a 2.7L Ecoboost V-6 Engine. Known to cater to those with an adventurous lifestyle, this midsize SUV will certainly be able to take your journey from the streets to the trails with ease.
"We've heard our customers loud and clear. They want a new generation of vehicles that are incredibly capable yet fun to drive," said Joe Hinrichs, Ford's president of The Americas. "Bronco will be a no-compromise midsize 4x4 utility for thrill seekers who want to venture way beyond the city."
To appeal to a wider audience, the Bronco will be available in both four door and two door configurations. Another big appeal is that its doors and roof will be removable and can be easily stored in the trunk. There's no doubt that this rugged SUV will provide impeccable functionality on top of its amazing capability.
Lima Area Drivers Can Get Ready to Ride the Rugged 2020 Ford Bronco
When the 2020 Ford Bronco joins the new Ford model lineup, it is sure to be a great hit for those who crave pure off-road capability. For more information on this reinvented SUV, please don't hesitate to contact the team at Statewide Ford near Lima!