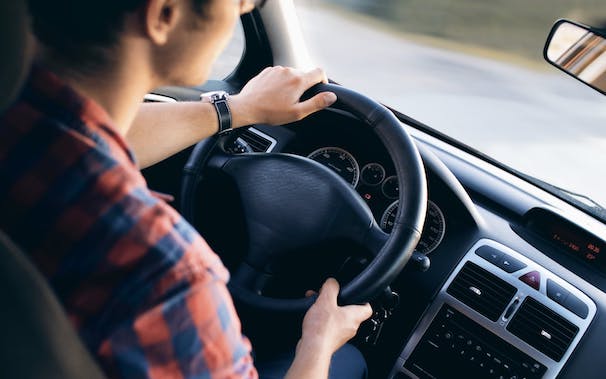 Your Ford vehicle is built to deliver flawless performance and while traversing rocky terrain can sometimes cause some shaking behind the wheel, it can become a bigger issue if you experience this same feeling while driving along a smooth road. There can be several reasons for strange vibrations but our Ford dealer serving Lima is here to help with this list of possible causes of vibration.
Wheel and Tire Problems
The most common reason you might experience vibrations while driving has to do with issues regarding your wheels or tires. These potential problems may include uneven wheels or tire wear, separated tire tread, out of round tires, damaged wheels, and even loose lug nuts. Lima area drivers can prevent or entirely avoid many of these issues by keeping up to date with routine procedures like oil and filter changes, as well as tire balances and wheel alignments.
Worn Suspension Parts and Joints
Is your steering wheel shaking? Oftentimes, looseness in suspension or your steering system can lead to excessive vibrations in your steering wheel. Especially worn ball joints and tie rod ends can also contribute to this issue.
Engine and Transmission
If you notice the vibration occurs while driving and continues when stopped with the engine running then the issue at hand may be your engine and transmission. A broken radiator fan may also be out of balance and cause the odd shaking sensation.
Damaged or Worn Brake Rotors
Over time, your brake pads will start to wear down which can lead to vibrations when you press the brake pedal. You may even experience additional vibrations in your steering wheel when your brake rotors become damaged or worn. When this occurs, be sure to bring your vehicle to a trusted mechanic as soon as possible for service.
Schedule Ford Service Near Lima
For help diagnosing or repairing vibrations, be sure to contact the professionals at Statewide Ford Lincoln to schedule a service appointment and get the quality care you deserve.