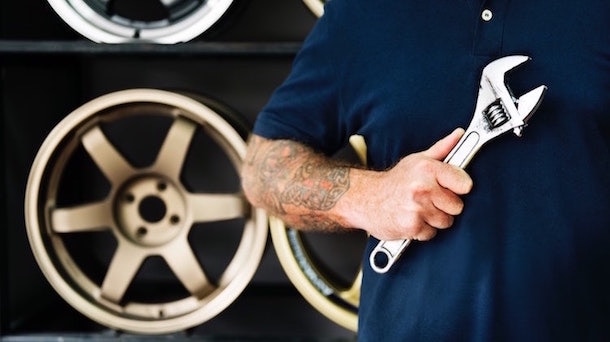 Receiving routine maintenance and repairs on your vehicle is necessary to keep your car running at its best. When you take the time and effort to service your vehicle with Statewide Ford near Delphos, we'd like to say thanks by offering you our Owner Advantage Rewards program. Enroll today, and take advantage of incredible savings, on top of the competitive prices, convenient hours, and professionalism our Ford technicians provide.
Delphos Area Ford Drivers Can Receive These Membership Benefits:
$10 enrollment bonus
5% credit on parts and service purchases towards future service visits
Special oil change offers
Select service rebates rolled into rewards
Every vehicle in your household counts

Start Earning Rewards Today!
If you're ready to start earning rewards, it's simple! When you bring your vehicle to our service center near Delphos and receive paid service, you'll gain a 5% credit toward upcoming visits. You can even roll select rebates you earn on services into your rewards account. If you're ready to get started, go to FordOwner.com/rebates and click on "Get Your Service Rebates." If you're interested in gaining instant access to your Owner Advantage Rewards balances, special offers, and more, visit rewards.ford.com/mobile via your smartphone or mobile device.
Whether you're getting an oil change, brake service, or a new set of tires from Statewide Ford, we appreciate your loyalty and want you to receive the service savings you deserve. For more information about our Ford Owner Advantage Rewards program, please don't hesitate to contact us online or reach out to our service department directly at (419) 741-4047.