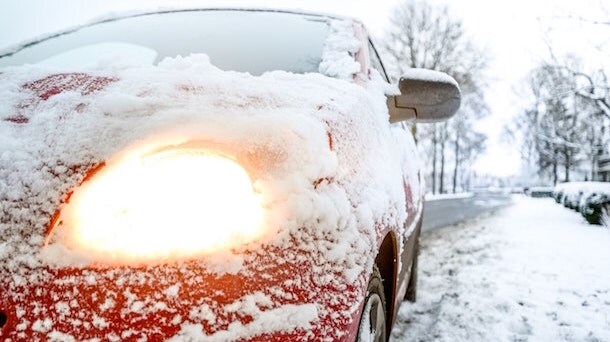 After a snowstorm hits, it's important to take the extra time to clean off your car before tackling your commute. Although it can be a nuisance, you'll need to keep your windows clear and your roof free of snow in order to easily see the roads ahead and not cause a hazard to other drivers. Our Ford dealership near Lima is here to tell you how you can safely remove the snow from your car before driving onto the wintry roads.
Remove Snow From Your Car in 5 Steps From Statewide Ford Near Lima
Step 1: Prepare your vehicle before the snow starts. If you typically park your car in the driveway, back out as close to the street as possible without blocking the sidewalk. When it comes time to shovel, you'll have less driveway to cover before heading onto the road.
Step 2: Shovel your wheels out first. While you're focusing on the lower portion of your vehicle, you should check out your tailpipe to make sure it's clear of snow. A blockage could cause deadly carbon monoxide gas to slip into your interior when the car is running.
Step 3: Use a foam brush or a non-abrasive snow broom to gently remove the snow from your car. Don't use a nylon brush, or you could scratch the car's paint.
Step 4: Starting at the roof of your car, work your way down to the windows, hood, trunk, and rear and front lights. You should always pull the snow off the car instead of pushing it.
Step 5: Turn on the heat and defroster to help clear the last bit of snow off your windows. If modern technology isn't able to get the job done, however, you'll want to go back outside to finish the rest. If the heat or defroster aren't working properly in your car, you'll want to get that fixed by scheduling service with Statewide Ford near Lima!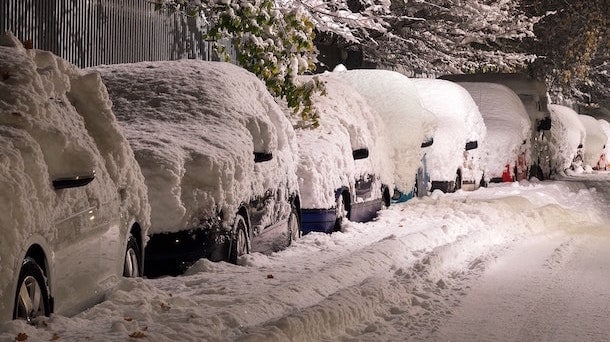 Driving with snow on your car is dangerous, and in most cases, it's illegal. The next time a blizzard occurs, follow these easy steps so that you can safely get back on the roads. For more winter driving tips, don't hesitate to contact our Ford dealership at (855) 430-6924.