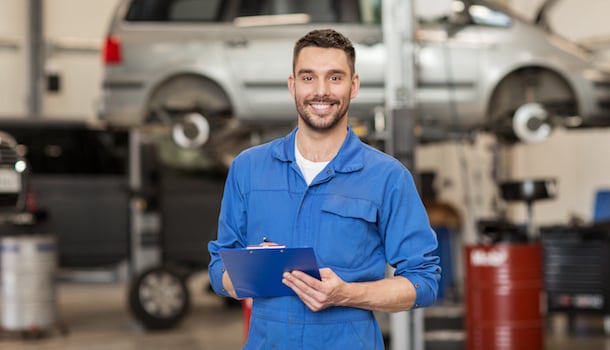 If you're looking for unparalleled satisfaction when you bring your vehicle in for regular maintenance or repairs, look no further than Statewide Ford! At our Ford service center near Delphos, we provide the necessary skills, convenience, and state-of-the-art automotive equipment to get your car back on the road quickly. Whether your vehicle is in need of an oil change, or a serious repair, you'll be able to count on our experienced and certified mechanics to give your car the quality care it deserves.
Ten Reasons to Choose Statewide Ford's Service Center
Our team is confident that you'll receive the best service from us. Here are ten reasons why you should choose Statewide Ford for your auto repair needs:
Our Ford service center offers the highest level of technical training, state-of-the-art equipment, and factory specified parts.
Our technicians are certified by the National Institute for Automotive Service Excellence (ASE). They are trained to be up-to-date on new and complex vehicles.
Besides being experienced mechanics, they are also electronics experts.
We purchase and use diagnostic equipment, and maintain computer links to factory service professionals.
Customers will receive efficient repairs using genuine Ford parts.
We guarantee our repairs. Plus, original parts also carry additional manufacturer guarantees.
Servicing with us eliminates the possibility of voiding manufacturers warranties that specify maintenance schedules.
For your convenience, we offer extended service hours that include nights and weekends, express service lanes for routine maintenance and simple repairs, guaranteed time of delivery, and "loaner" cars for lengthy repairs.
Our fast service is priced competitively. We offer the best local price in addition to the best service.
Most importantly, we aim to always keep our customers satisfied!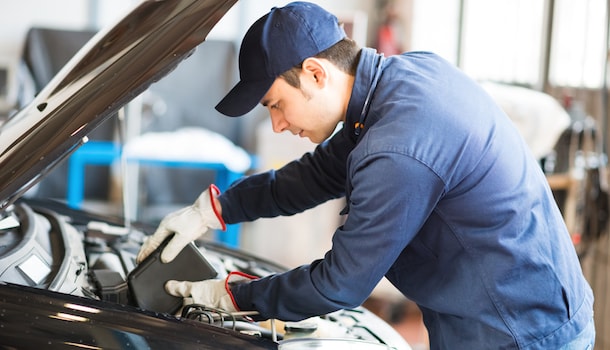 Visit Statewide Ford Near Delphos for the Best Service
To receive the impeccable service and care you deserve, visit Statewide Ford! For more information on the services we provide, or to schedule an appointment, please don't hesitate to contact our Delphos area Ford dealership today.