Statewide Ford-Lincoln Collision Center
Having a collision is bad enough. The repair process shouldn't add to the pain. That's why we at Statewide Ford-Lincoln have put together the information on this page as well as comprehensive Collision Guide that you can download by
clicking here
. We hope it helps to make the entire collision and repair experience less stressful.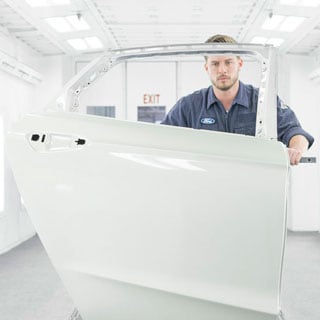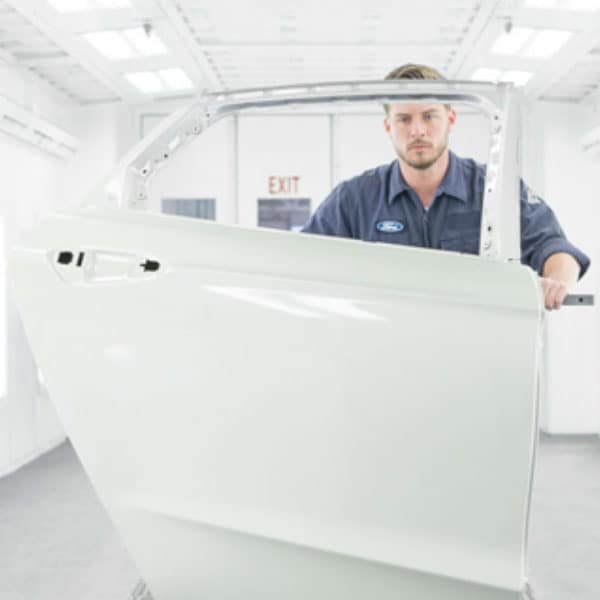 Your Rights:
You have the right to choose the collision center that repairs your vehicle. The insurance company can't force you to go to a collision center of their choosing.
You have the right to choose the type of parts that are used in the repair process.
You don't have to release your vehicle to the collision center to begin the repair process before you're ready.
Make sure to review the completed estimate before the repairs begin. It will list the work to be done and the parts that will be used in the repair.
Visit Our Professional Collision Center in Van Wert
Having an accident is stressful, but having your vehicle repaired shouldn't be. That's why we invite you to visit our Collision Center at Statewide Ford Lincoln if and when you have an accident or collision. Our expert technicians can perform various repairs and services to get your Ford car, truck, or SUV back to peak performance and top-notch condition. So, if you're looking for a trustworthy and professional Collision Center near Lima, OH, come to Statewide Ford Lincoln.
What Happens if I'm in a Collision?
After you have an accident, the next step is choosing a Collision Center near Fort Wayne, IN. While your insurance company may suggest places to take your vehicle for repairs, you get to choose where it goes, and there are advantages to bringing it to Statewide Ford Lincoln's Collision Center. You'll then decide whether to use genuine Ford parts or off-brand parts for the repairs, and we will work according to your desires. Then, we make the repairs and get you back on the road in no time.
Why Choose Our Collision Center near Delphos?
By bringing your vehicle to Statewide Ford Lincoln for collision repairs, you'll have peace of mind knowing your car, truck, or SUV is in good hands. Our highly skilled technicians perform efficient and professional work so that your ride continues to satisfy your driving needs for many miles to come. Plus, you can count on receiving outstanding customer service and honesty about the repairs your vehicle needs, ensuring your visit to our Collision Center near Decatur, IN, is worthwhile and hassle-free.
Let Us Know How We Can Help You Today
If you've recently been in an accident or collision, give our staff a call today or fill out the Collision Center form with your information, and we will contact you shortly after to discuss the repairs in more detail.
Why you should choose Original Ford Parts when you are in an accident.
Because insurers want to keep repair costs down, they'll often specify the use of aftermarket, remanufactured, or even salvaged parts. This could, of course, lead to parts that don't have the same fit, finish, quality and durability of Original Ford Parts.
Ford Original Parts are designed and manufactured specifically for your Ford, so you can be sure they will fit precisely and provide long-lasting performance. In addition, to ensure optimal safety and performance in today's advanced driver-assist systems that all parts work together as a system.
Contact Statewide Ford-Lincoln Collision Center